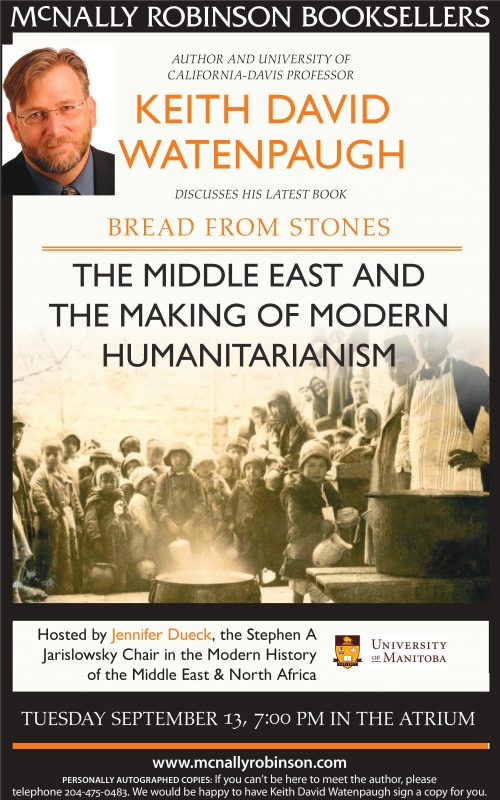 13 SEPTEMBER 2016
MCNALLY ROBINSON
THE ATRIUM
Genocide, mass violence and rape, human trafficking, and the forced displacement of millions in the early 20th century Middle East form the background for historian Keith David Watenpaugh's newest book, Bread from Stones (University of California Press, 2015.) Centering on the international response to the World War One-era famine and starvation in Lebanon and the genocide of the Ottoman Armenians, Watenpaugh explores how organizations like Near East Relief, the Nansen Commission for Refugees and the rescue of a generation of trafficked Armenian children helped lay the foundations for modern Human Rights and Humanitarianism.
Watenpaugh has also been at the forefront of international efforts to help refugee university students and scholars from the war in Syria and will talk about how humanitarian challenges in the past inform those in the now.
Keith David Watenpaugh is a historian and professor and director of Human Rights Studies at the University of California, Davis. He is the author of Being Modern in the Middle East and has written for the American Historical Review, the International Journal of Middle East Studies, Social History, and Middle East Report, and the Huffington Post.